Activities
Carbon Cycle Game
From the University Corporation for Atmospheric Research
http://www.windows2universe.org/earth/climate/carbon_cycle.html
Students learn about how carbon cycles through our environment during this interactive quiz game.
EcoKids Climate Change
From Earth Day Canada
https://ecokids.ca/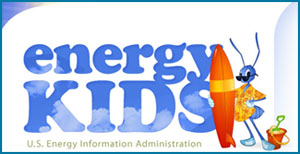 Check out the climate change games and activities divided for primary and intermediate learners.
Energy Kids
From the U.S.Department of Energy
http://www.eia.gov/kids/
Kids can learn about energy, energy sources, using and saving energy, and history of energy. Check out the games and activities.
Hog Busters Training Camp
From the Alliance to Save Energy
http://energyhog.org/childrens.htm
Learning about energy is fun when you go to Hog Busters Training Camp. The Energy Hog Challenge is a set of classroom activities that guide children through lessons about different sources of energy, how we use energy at home, and how to bust energy hogs to save energy.
Students will:
Learn good energy-saving habits
Bring their lessons home to help their families save money by reducing home energy bills
Protect natural resources for future generations.
Organize an Energy Star Energy Vampire Event
Energy Star Vampire Event pdf
Standby power is the energy used by some products when they are turned off but remain plugged in to a power outlet. While this standby power sometimes provides useful functions such as remote control, clock displays, and timers, in other cases it is simply wasted power as a result of leaving an electronic device or power adapter plugged in. The devices causing this waste are known as energy vampires because these products are slowly sucking energy. Use this checklist to get started planning your Energy Vampire Event!
ENERGY STAR Light Bulb Changeout Project
Energy Star Light Bulb Changeout pdf
Switching your school's light bulbs from incandescent to compact fluorescent light bulbs (CFLs) is one of the easiest ways to improve energy efficiency and reduce greenhouse gas (GHG) emissions.
ENERGY STARKids
From the US Environmental Protection Agency
http://www.energystar.gov/kids
Check out the interactive games, quizzes, and learning modules.
You Can Make Big Changes, interactive bedroom module shows kids where they can save energy in their rooms
Your Planet Needs You energy basics
The ENERGY STARS energy efficient products
Word Bank Challenge
Fun Facts
Join the Lorax games, http://www.energystar.gov/index.cfm?c=kids.lorax
 ENERGY STAR publications for students, http://www.energystar.gov/index.cfm?c=kids.kids_index and www.energystar.gov/k-12 : Download or order no-cost activity sheets, tip books, coloring pages, posters and more!
 Energy IQ Quiz, http://www.energystar.gov/index.cfm?c=bygtw.view_showQuiz: A good fit for middle and high school students learning about energy use in buildings.
Kids Saving Energy
From the U.S.Department of Energy
http://www.eia.gov/kids/
Games, tips, and facts just for kids who want to save energy.
Peak: Student's Corner
From the Energy Coalition
http://www.peakstudents.org/students/default.asp
Click around the classroom, explore the web site and learn more about Bulbman and his arch-enemies, the Energy Sucker, the Energy Monsterand Ivana Waste. Read about the 4 PEAK Student Energy Actions! Discover what you can do to help Bulbman defeat energy wasters, get facts and tipson how to save energy. Find out about contestsyou can enter to win prizes. Check out PEAK's Energy Challenge Games!
Student Information on Climate Change
From the New York State Department of Environmental Conservation
http://www.dec.ny.gov/energy/43107.html
This page focuses on resources for students learning about climate change. We have gathered links to scientific data on climate change, activities to accent lesson plans, and background information on topics related to climate change--such as greenhouse gas effect.